Who Else Would Like A Proven Blueprint With A 95% Success Rate That Has Turned Over 550 Brand New Personal Trainers Into Successful PT Business Owners Inside 60 Days?
Would you like me to give you the blueprint AND personally spend 30 minutes coaching you on the phone BEFORE you pay a penny?
How About I Also Give You 'Fully Comprehensive Insurance' So If You Don't Make At least 10 Times More Money With The Blueprint I'll Refund Every Penny You've Paid?
 Hi, it's Alex Hatzidakis, Founder of Top Local Trainer Here.
Keep reading OK?
Because I'm going to tell you:
How I went from a dyslexic, useless personal trainer who couldn't even land a single client in 4 whole weeks…to a super successful PT pulling down over £6k a month inside 6 months.
How I routinely take beginner PTs…(over 550 and counting so far over the last 6 years)…and turn them into ultra successful personal trainers bringing in £36-62k per year in their first year as a PT.
The single most important thing you MUST do if you want to succeed as a personal trainer that makes it virtually impossible to fail.
How to follow in the footsteps of Mark Zuckerberg, Richard Branson and Steve Jobs to virtually guarantee your success.
The DIRTY SECRET personal training qualification companies don't want you to know before they charge you a big fat wad of cash to become qualified as a PT.
But First Here's What My PT's Say…
Here's the deal: If you work with me you are 95% guaranteed to succeed at building a 6 figure PT business.
Not the usual 100% Alex?
Afraid not buddy.
So far, I've helped over 550+ PTs as a national manager for the biggest personal training management company in the UK.
I work with over 200 PTs a month. But only 95 out of 100 succeed.
The ones that it doesn't out work with weren't able to follow simple instructions and take action.
Or personal training just wasn't for them.
They're happier in a typical office job. Stuck behind a computer for 40+ hours a week.
But if 95% doesn't sound good enough for you consider this…
There's a Dirty Little Secret The Big Personal Training Qualification Companies Don't Want You To Know: 79% of PTs Fail In Their First Year and 92% Have Failed By End Of Year 2
Have you qualified as a personal trainer and now feel like:
You've been left out in the cold on your own trying to figure out how to make a living with no-one to help?
You're fighting for scraps with all the other PTs crammed into your gym?
The thought of approaching strangers at the gym and selling them makes you want to go and hide in a dark cupboard?
If you give me just 30 minutes on the phone I can turn your whole personal training career around. And if you're one of the 5% it doesn't work for – it won't cost you a penny.
How am I able to help VIRTUALLY ALL my PTs succeed when on average almost all fail?
How do I help them build a rewarding career and business that floods their bank account with plenty of cash every single month?
Well I stumbled on the secret to PT success through my own career…
When I started as a PT I was flat out CRAP at it!
I'm heavily dyslexic so school was always a struggle for me. I used to need a teaching assistant to read me all the questions in tests and write my answers for me.
Kind embarrassing when everyone else is silently taking tests and you've got someone blaring out the questions to you right?
So the typical office career was definitely not for me.
I got into PT because I had this manager job of a kind of leisure centre that I hated. It was the typical 9-5 dealing with bullshit, whingy customers and having a naggy boss.
All while sitting behind the dreaded computer all day (remember I said just said I'm not cut out for office jobs? What was I thinking?!)
Eventually I was bloody sick of it! So I took the leap and became a personal trainer
It was so risky! I barely had 2 pennies to rub together and used up all my money getting qualified.
In fact I had to borrow £300 from mum to pay my first month's gym rent.
That really put the pressure on because I HATE letting people down, especially my family.
But it got worse. Week after week I FAILED to get a single client.
I had paid hundreds to become qualified and pay to work in the gym. I could see the other PTs around me working with client after client. I was just some mug without a single client spending all day at the gym.
I spent my first 4 weeks shitting myself. I couldn't get a single client if my life depended on it!
I felt totally worthless.
The embarrassment and guilt of letting my mum down and having to admit to my mates that I had failed in my new career was looming over my head like a massive dark cloud. 
I had no idea how to get clients and worst of all I was TERRIFIED of walking up to strangers in the gym and being rejected.
When I managed to work up the courage to talk to people in the gym I was such a nervous wreck they would get away from me as fast as they could!
I was broke, failing miserably, and depressed.
But after 4 weeks of constant failure, I MASSIVELY turned things around. I built a £6k a month PT business income in less than 6 months.
But more on that in a minute…
How Mark Zuckerberg Made £42,862,400,000
That's £42.8 BILLION if you're as crap with numbers as me.
If you've been living under a rock the last 10 years, then you won't know that Mark Zuckerberg founded Facebook and that's his net worth.
Mark was just a kid when he started to build one of the world's largest companies today with billions in revenue and thousands of employees.
Do you reckon he knew how to do all that on his own?
Of course he bloody didn't!
Mark had Steve Jobs, as his mentor
If you were building a tech company, reckon you'd do ok with the founder and CEO of Apple as your mentor?
Yea. Me too.
Behind EVERY great success you've ever heard of there's ALWAYS a mentor.
NOBODY achieves something remarkable on their own:
Bill Gates (Microsoft Founder) had Paul Allen.
Arianna Huffington (Huffington Post) had Bernard Levin.
Richard Branson (Virgin Active) had Sir Freddie Laker.
Wherever you look, behind every successful person is an experienced mentor who has 'been there done that'.
It's too damn hard going it alone:
You MUST have someone experienced to steer you clear of the fatal mistakes that can kill your career before it even starts.
You need someone to give you the sneaky shortcuts to success (or that blueprint I mentioned earlier).
You've got to have someone to keep you focused and heading in the right direction, guiding you with the experience that only comes from having done exactly what you're trying to do.
The truth is, with a good mentor, it's pretty damn difficult to fail.
Hell, you're trying to convince people that they need a fitness coach, but you don't even have a coach of your own helping you build your business?
That's a bit hypocritical isn't it?
You're a personal trainer, so you KNOW the power of a coach, a mentor, an experienced expert to guide you and teach you the right way to reach your goals.
Anyway, back to my story…
Thanks to my mentor I went from completely useless failure to more than £6k in income from personal training in less than 6 months.
See, I had a very successful personal trainer mentoring me. He had been in the game a long, long time.
Knew all the pit-falls. All the tricks.
Knew exactly what I was going to BALLS UP before I even knew I was going to do it.
But for my first 4 weeks I was too hard headed (or just dumb) to really listen to him.
It took me hitting rock bottom at the end of week four to be ready to really listen to the verbal kick up the backside he gave me.
Over the next 6 months he guided me from peak to peak, gaining more and more clients and having an income I honestly never dreamed I would make.
The truth is, if it wasn't for my mentor I'm 100% certain I would have failed and ended up in a shitty job I hated the rest of my life.
See I had this huge problem to work through…
I was TERRIFIED of walking up to strangers in the gym and I HATED trying to selling people.
But my mentor gave me his proven system that made it really painless, embarrassment and awkwardness free. I could just go and talk to people at the gym in a friendly way.
He showed me exactly what to say and what to do.
All of a sudden the clients just started to flood in.
I got over my fear of talking to strangers and being rejected in a heart beat and was ready to absolutely SMASH it as a handsomely paid personal trainer.
I honestly can't tell you how incredible it felt knowing that everything was going to be ok.
That I was going to get more and more clients and never have to worry about money again.
I now had this way to make money whenever I needed it, in a way that was fun, easy and rewarding.
I was totally over my crippling fear of approaching strangers and rejection.
You're FLAT OUT WRONG if you think you need to be a pushy, salesy asshole to be a successful PT
You DON'T need to be an outgoing, people person.
You absolutely DO NOT need to be a pushy sales douche!
You DON'T need to be an experienced business person or personal trainer.
This ISN'T about waking up at 4am and spending 15 hours a day hassling people left right and centre until someone finally gives in and pays you.
You DON'T have to get your kit off, post all over social media daily and enter figure model competitions (unless you fancy it).
Nope.
The truth is that every week I watch brand new beginner PTs go from absolutely useless at getting clients with zero sales skills. To getting clients with absolute ease.
My speciality is working with those brand new to the industry (even straight out of high school). In fact, it's often better as you have less bad habits I need to hammer out of you!
Here's Just Some Of The Stuff You'll Learn with Top Local Trainer Pro Coaching…
The secret to converting half your complementary sessions into paying clients without being a pushy asshole.
The biggest obstacle…that you have no idea is in your way…stopping you from becoming a massive earning, successful personal trainer.
How to generate a constant flood of new leads in a fun, easy way without spending any
How to make it nearly IMPOSSIBLE for someone to not take you up on your services.
A full 'say the words, get the money' sales script for every step of the client getting process that is repeatable over and over.
How to ONLY work with the kind of clients you like to, that love and respect you and your time and are happy to pay a shit-ton for it!
What you must do right before any complementary session you give to guarantee they turn up and don't waste your time.
The absolute WORST thing to say to a potential new client when you first approach them.
PLUS how to get your leads to buy almost anything from you using a sneaky trick that positions you in their mind as an undeniable expert.
When You Join Top Local Trainer Coaching Pro I Give You My Sales Script Telling You Exactly What To Say And Do…Making Your Success Just A Formality
My PTs can walk up to 10 people in ANY gym and effortlessly convince 3-4 of them to have a complementary session with them.
My PTs convert HALF their complementary sessions into paying clients.
I have made a very successful career out of taking just about any 'fresh of the streets' new PT, with little to no talent…
…and turning them into a successful personal trainer in less than 60 days.
Imagine how you'll feel when you know exactly how to convince people to become your clients and put money in your pockets like clock-work month after month.
Having gone from a total failure as a PT to routinely bringing in over £6k a month. Trust me, it's one of the best feelings in the world!
Here's exactly what you get with Top Local Trainer Pro Coaching
1. Weekly coaching calls plus email support with me as your mentor
In week 1 we have an in-depth 30 minute call where I dig deep into:
Your specific situation
Your goals
Your obstacles
Exactly what you need to do to achieve them
Every week for the first month we spend up to 20 minutes on the phone (plus email anytime and I'll get back to you inside 48 hours – including weekends).
You get my full resources at your disposal. I hold nothing back and give you EVERY technique and strategy you need. Getting you to exactly where you want to go both – financially and in terms of lifestyle.
Seriously. Every resource and bit of knowledge I've acquired over the last 6 years both as a very highly paid personal trainer.
AND Everything I've learned teaching over 550 personal trainers how to sell and be successful PTs is yours.
So you have complete confidence and certainty you will succeed.
I'll tell you exactly what you need to do, every step of the way. And you can ask me absolutely anything.
Whatever obstacles you're facing, I've seen it before and know EXACTLY how to fix the problem quickly and easily.
2. The 4 Module Video Course
 Video Module 1 – Getting Leads:
I go through the exact strategy my PTs use to approach strangers in the gym and convert 4 out of 10 into complementary sessions WITHOUT being the typical pushy, annoying PT.
How to make it an easy, effortless process with ZERO anxiousness and awkwardness leaving you both feeling good – whether they are interested or not.
You'll build this into an automatic process to have a constant stream of leads on what feels like autopilot.
A quick mindset trick to instantly fill yourself with confidence before approaching people.
How to not even care when people are interested in your services and finally conquer your fear of approaching strangers and rejection.
This module is all about a MASSIVE shift in mindset and your approach that completely FREES you and will make this whole process a lot of fun.
It turns into such an automatic habit that I still get myself in trouble when I'm just chatting to people at the gym I train at and they ask me to train them at the end (this honestly happened last week!).
Video Module 2 – The Bridge
One of my most powerful weapons to get to know what makes a complete stranger tick deep-down in a matter of minutes.
Find their true fitness goal – (Hint: it's NEVER what they tell you first time around).
Find their drivers – These are the 'buzz' words that have extreme power over them. Use them at the right time and you'll have them more excited than a puppy going for walkies!
Find their deep emotional barriers – ever have a client or lead just weirdly not do what they said they would? This is where you figure out exactly what this person will do to sabotage their progress and how to avoid it.
The 3 yes's – a sneaky mind trick to have the client eating out of your hand and ready to do whatever you tell them.
The prescription – a powerful shift that allows you to convert 50% of your complementary sessions into clients effortlessly.
You don't have to 'sell'. You don't have to be pushy. It's like being a doctor in a lab coat they just do what you prescribe because they know and trust you as their expert fitness consultant. 
Seriously this stuff is so powerful I always give a strong warning. You HAVE to use this stuff for good and only offer you clients what is truly in their best interests.
It's so powerful you could convince people to buy all kinds of crap from you, which is why I will only work with good, people with morals (more on that later).
Video Module 3 – The Complementary Session
I show you EXACTLY how to use The Bridge Model during a complementary session. 
I go through the exact 'sales script' of precisely what to say and do and when during each stage of a complementary session.
I tell you exactly what to do if they say no to your services to still sway them into becoming a client – converting up to 50% of your complementary sessions into paying clients.
I show you how to still make money out of complementary sessions even if they don't take you up on personal training.
Video Module 4 – Maximising Your PT Business Profits
The 'Ice Cream Flavours' strategy – how to make money out of 75% of the complementary sessions you give.
How to increase your income when you've already got as many PT clients as you can handle. Make more money without putting in more hours.
How to add an extra £6,000 to £26,000 of ADDITIONAL income on top of your 1-2-1 personal training sessions.
The videos are available anytime for you to re-watch and pick out new details from or find things to ask me about in our weekly calls.
3. PDF sales script downloads
Everything that I go through in the videos, every word to say is available in a PDF download.
So you can study and memorise every word so you know EXACTLY what to say to get clients effortlessly.
The words have helped hundreds and hundreds of personal trainers build big, consistent incomes with bags of happy clients.
With the combinations of videos, PDF script downloads AND me personally fighting your corner you have EVERYTHING you need to succeed as a personal trainer.
Have I got you excited yet?
Ready to get started and explode your PT business!?
Not so fast…
Top Local Trainer Pro Coaching is by application only
Here's the thing.
Right now I manage over 200 personal trainers. And I'm paid a small fortune to do so by the biggest PT management company in the UK.
I spend FAR too many of my waking hours on the road (in my admittedly very comfy BMW 5 series) going from gym to gym and on the phone coaching my PTs.
I'm offering you the chance to get WAY MORE of my time than ANY of my PTs get
I'm committing to 1 and a half hours on the phone with you in the first month alone.
I keep my promises. Seriously, when I'm in your corner, I'm REALLY in your corner.
But that also means I don't piss around with time wasters.
Also this stuff genuinely so powerful I need to make sure you're a good, honest person who is only interested in helping people.
So if you're really PASSIONATE about growing your PT business and building a MASSIVELY REWARDING and HUGE INCOME…
Great! Apply below.
If you're someone who can follow simple instructions, and take action…
Then apply bellow.
Top Local Trainer Pro Coaching Is a £196 one time investment for the video course, sales scripts and first month of coaching (with 1 and a half hours of coaching calls directly with me).
You don't have to pay a penny today and you can even pay in 4 weekly instalments of £49 if that's easier.
To keep working with me after the first month it's £99 a month which you can opt out of at ANY time.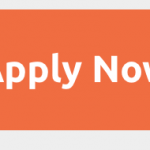 Remember you pay nothing today and you're 'fully insured' with personal guarantee to refund every penny if you don't make 10x what the program costs. 
I don't care if:
You have zero business, sales and personal training experience.
Got fired from a ton of other jobs.
Hell even if Mcdonalds wouldn't have you – I've turned people like you into rip roaring successes.
All I'm looking for is for you to really WANT this and be ready to TAKE ACTION in an ethical way.
My 'I'm Not Full Of Shit' Guarantee To You
Look we all know that the best way to get PT clients is complementary sessions.
'Try before you buy' if you will.
I'm not a hypocrite and I'm happy to lead by example just like I did when I was still doing PT.
So if your application is accepted, your card won't be charged until:
You have full access to all the videos and sales scripts. And have had plenty of time to review them.
You have had your first 30 minute, in-depth coaching call with me personally.
You are totally happy to proceed and feel certain your business is going big places with me on your team.
I'm also going to give you a 'fully comprehensive insurance policy'
I know exactly what it's like being a brand new, terrified PT. I know that there are way more bills than there is income.
You have to think way too hard about every penny you spend.
And the thought of something you buy not working out can be crippling.
It's not a fun time, I've been there and I've coached countless PTs through it.
I don't want that feeling to stand in your way. Because if that is really you, you're the person I really want to work with.
In my experience, the PTs who are most DESPERATE mostly get the best results. They're hungrier, more ready to do whatever it takes.
So I don't want money to be the thing holding you back.
So here's my insurance policy to you:
I flat out guarantee that if you don't make at least 10 times more from clients than you invest in me and Top Local Trainer Pro Coaching I will refund you every penny.
I know my numbers. I know that 95 out of 100 personal trainers I work with succeed massively. So I know you'll succeed.
But, like I said, I don't want money worries to hold you back.
So I've got you covered on this. I'm your insurance.
I'll make you succeed or it costs you nothing.
But you need to hurry! I can only work with 20 PTs
Why?
I'm fucking busy!
I drive up and down the country all week helping PTs and talking to gym managers etc etc.
It's a great living but it keeps me CRAZY busy. So I'm only committing to 20 PTs I can work 1-on-1 intensively through February.
I know that my work schedule gives me enough time to work with you properly during February. I know I'll have time to mentor you for as long as you need me to after that too.
But only for 20 people.
But I can't guarantee I can coach anymore PTs after this.This is a trial to see if this is something I can fit in long term.
I genuinely may NEVER be able to offer you this opportunity again.
So if you're ready to take your PT business to where you dream it can go…
If you're ready to FINALLY live the lifestyle and have the income you KNOW you deserve.. 
Then get of your arse and apply right now: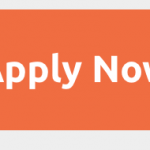 Remember you pay nothing today and you're 'fully insured' with personal guarantee to refund every penny if you don't make 10x what the program costs. 
Not the decisive type?
Still not sure?
You need to think about what you LOSE if you don't apply now
Look I know ALL the big players in the PT industry.
There are honestly only a very small handful of people that have the experience training and succeeding with so many personal trainers that I do.
And we hardly ever work with new PTs.
You KNOW the importance of an experienced mentor (just like you offer to your clients).
You KNOW you need the right plan (just like you create plans for your clients!).
If you let this opportunity slip by who is going to mentor you and help you build your dream career?
If you don't join now how long are you going to wait before you really commit to being a successful, well paid personal trainer?
It's like standing at the end of the diving board for too long. After too much chickening out it becomes impossible to jump.
We all know we regret what we didn't do in life a hell of a lot more than the things we did that didn't quite work out.
I honestly don't know if I'll have time to coach any more PTs like this again. So if you're not willing to risk missing out now's the type to TAKE ACTION: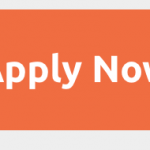 But Alex! I just can't afford it!
Look, I get it is really tough when you first start as a PT but if you can't cut back on some 'essentials' (like, I dunno coffees, supplements, eating out – whatever it is) for a few weeks then you're either flat out broke or this just isn't important enough for you.
I've made this as affordable as I possible can at 4 weekly payments of only £49. AND I'm trusting you to do the right thing and pay AFTER you get all the videos, material and have had your first call with me.
You'll see the value long before any money leaves your account.
What if it doesn't work?
Oh dear, you don't read good huh?
I'm promising to refund every penny you pay if you don't make 10 times more than you spend.
That means if you don't bring in at least £1,990 of personal training income you get every penny back.
There are no time limits or conditions. You just be honest with me and I'll do as I promise and refund you.
I can't say fairer than that.
I know this has worked for hundreds of others but how do I know it will work for me? 
Ready for some tough love?
You aint that special snowflake!
Look after you've worked with the first few hundred PTs you've basically seen it all. I can usually spot exactly what your problem is in a few minutes of talking to you.
It's usually not what you think it is. Hell, most PTs aren't even aware or willing to admit the real problem.
There is a process, I teach you it, you do it, you make a ton of cash and have a happy career.
If you're the type of person that has to overcomplicate a simple, effective plan then don't worry.
I'm going to pick up on that in the application process and you won't even make it onto the program anyway.
There are too many personal trainers in my gym, there's no way it'll work
This is a usual worry I get from my PTs all the time. First of all if you're the most persuasive personal trainer in your gym then you have nothing to worry about it.
It's the other PTs that should be shitting themselves because you're about to eat them as a tasty post work out snack!
But honestly? Sometimes gyms do overstaff their floor with PTs greedly to make more money.
I'm pretty uniquely placed in that I can usually get you into a new gym that's much more suitable because of my connections in PT gym management.
Being trained in my system and being 'one of my guys' means you can be fast-tracked into a new gym if necessary.
I've tried for weeks walking up to strangers in my gym and had ZERO success, why is this any different?
Because you're doing it wrong.
This is the same as when a client tells you they've 'tried absolutely everything to lose weight'. We both know that's bullshit.
There's a right way and a wrong way to do things.
You've just not been shown the right way yet. Trust me, this is a common problem and it's really easily fixed.
The fact you've been banging your head against the wall doing this for a while is actually a really STRONG sign that you will succeed.
Because you're already tough and disciplined enough to keep facing rejection and coming back for more.
Right! It's time to 'shit or get off the pot'! If you aren't committed now you never will be.
So I wish you luck with your career one way or another.
Here's the application link again if you're ready to get rolling: