Looking for more clients?
Our free package is great for improving your web presence. But what if you want to boost your leads too? Choose one of our low-priced memberships and your profile will be listed each time someone uses Top Local Trainer to search for a fitness pro in your region. Not sure? We'll give you 90 days free to try it out. Secure a session or two with just one new client and you'll have covered an entire year's subscription. Kaboom.
Oh and you can cancel anytime. No contracts, no quibbles, no questions asked.
---
Pick from 3 membership options:
Remember, only Pro Trainer and Elite subscribers get shown for searches on Top Local Trainer!
[rpt name="membership-prices-students"]
[bs_row class="row"][bs_col class="col-xs-6″][bs_well size="lg"]
Why choose a paid plan?
Just in case you're having trouble deciding, here are just some of the benefits of using Top Local Trainer:
We advertise on Google, Facebook and Twitter, bringing in hot leads interested in hiring a personal trainers in and around your local area
Potential clients can click through to your profile and contact you via phone, email, social media or your very own website (if you have one!)
Over 45,000 people search for a Personal Trainer on Google each month – can you afford to miss out?
[/bs_well][/bs_col][bs_col class="col-xs-6″][bs_well size="lg"]
What our trainers say: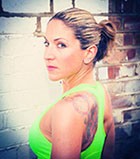 "My facebook page picked up 10 new likes since I signed up for Top Local Trainer and I've had 4 people contact me about my sessions."
Hayley Sinclair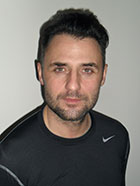 "I'm getting a phone call at least every other day from new leads saying they've seen my profile on Top Local Trainer and they want to enquire about my PT sessions"
Pete Webster
[/bs_well][/bs_col][/bs_row]