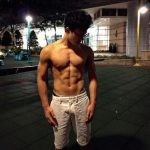 Carlos
SPECIALTIES
I help overweight people loose weight by changing their mindset. Weight loss is not just about exercise it's about a person's way of thinking and doing things. I strongly believe if you want an overweight person to loose weight

you must first change how they think. This can go quite deep because of different chemicals changes in the brain that cause food addiction such as dopamine and damages to the dorsolateral prefrontal cortex imaging which is responsible for self-control. Just like any addiction

food addiction is a real thing. However

I am very confident I can help you overcome this as I have helped many people overcome this struggle.